Excellent
reviews on Loox
Quality designs

Carefully handmade by our craftsmen using high quality materials

Versatile styles

Dress it up or down, day to night, for work or fun, the choice is yours

Absolute comfort

No need to compromise between comfort & style when you can have both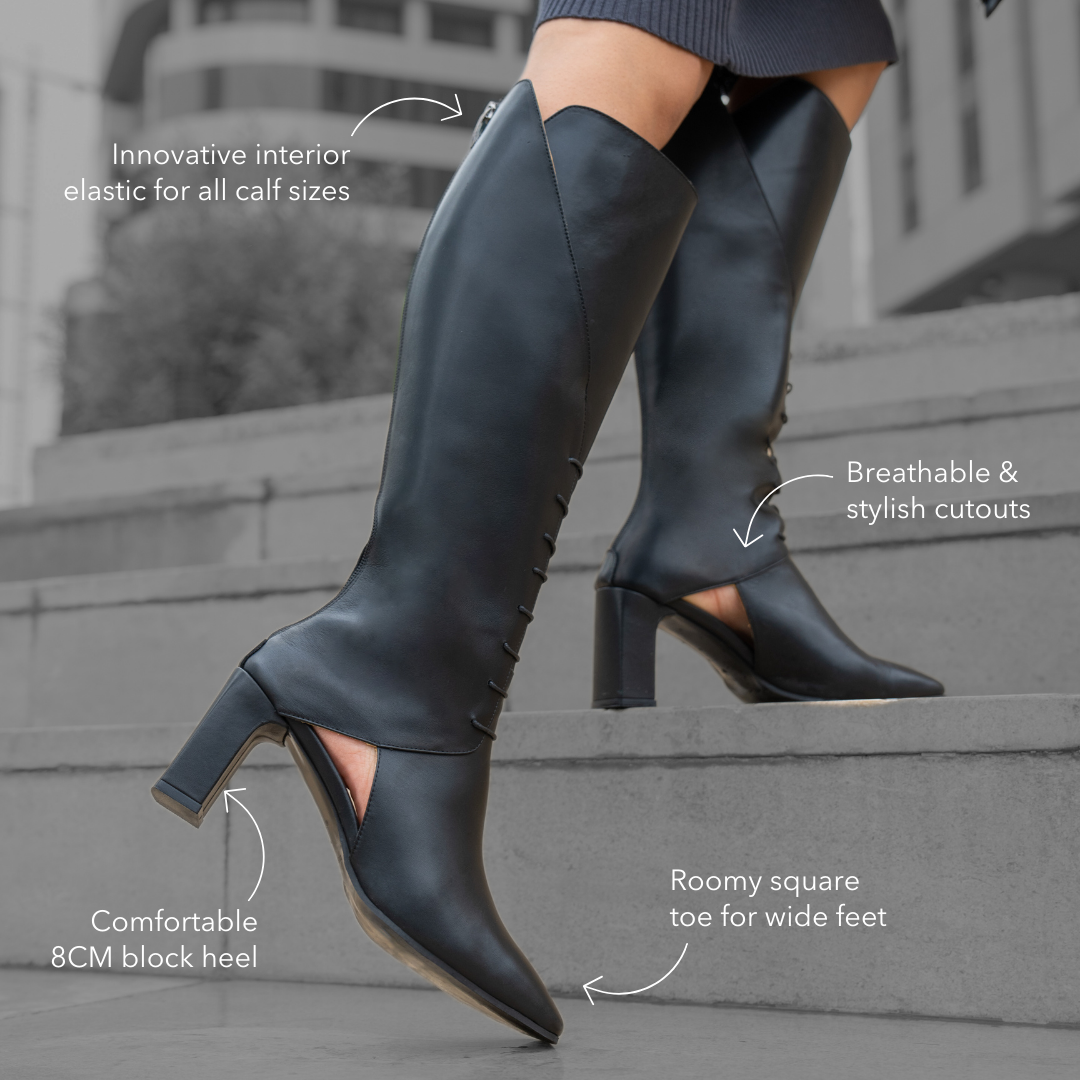 Boots invented to adapt to your calf!
Introducing our innovative high boot, adaptable to all calf sizes with foldable leather and elastic bands. Features side openings for breathability, a stable 8cm block heel, and a square front for wider feet.
Explore more
Made for women, by women

The word THUNA is derived from the word "pair" in Arabic, which represents not only the pair of shoes but also the two women behind the brand.
Frequently Asked Questions
How long is the delivery?
It takes 2-3 days in Kuwait and 5-7 working days outside Kuwait.
Can I exchange or return my order?
Yes, you can exchange or return the item within 14 days of delivery through the link below: thunaofficial.returnscenter.com
How can I know my correct shoe size?
Each shoes has a different interior and sole. In order to choose the right size, you can have a look on the size guide found in the page of each product on the site.
Can I try the shoes before placing an order?
Our products are purchased online only. However, you can always exchange or refund the item for free if it didn't fit well. You can also try our products through the Home try-on service.
How to order and pay?
Orders are placed through our website www.thunaofficial.com and payments are done using K-Net, Visa, or Mastercard.